Essence Chiropractic Reviews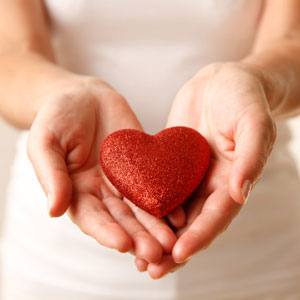 What Our Waterloo Patients Say
At Essence Chiropractic we love when patients share with us their feedback and comments after chiropractic care. Please read our patient testimonials below to see what other people have achieved through their tailored treatment plans with us.
Share your stories too! Click here to send us your feedback so that we can help to spread the word about the benefits of natural Essence Chiropractic care.
For more information or to schedule an appointment call (519) 742-5440 today.

I Felt Like Family and Very Valued
Cindy was very professional and helpful in volunteering to spend time with my 7-month-old during appointments. I've never encountered that before and it made me feel like family and very valued. I have enjoyed the books she let me borrow and found it very informative. Dr. Lisa was very knowledgeable and made me feel like I was being listened to and my questions were answered. I have had similar treatment by a previous practitioner but I'm glad to be referred to Dr. Lisa as she had explained her treatment philosophies impeccably. I will absolutely recommend Essence Chiropractic to friends and family. Thank you for taking me on as a patient!
-Roxanne P.
---
I Am Hopeful To Get Back In Balance
I appreciate how organized your office is, and the delicious tea the first day was a bonus! I appreciated Dr. Lisa's explanations of the theory and philosophy that she is working with, and the physical functional tests to arrive at a baseline so that I can see /track my progress. I also am grateful for the breathing exercises to do at home, and the advice about other things to do between appointments, to move myself out of a "stuck" place and incorporate more movement and healthy habits into my week! I am hopeful I can slowly get back into balance in every way. Thank you!
-Chris M.
---
Wonderful, Gentle Listener and Understanding
The healing energy in the office was a very pleasant surprise! And potent too! The moment I walked through the door – and I've walked though many clinical doors – my nervous system let out an 'Ahhh' of relaxation -the healing began even before the actual session! In session was just as lovely. Dr. Lisa is a wonderful, gentle listener and has amazing insight and understanding. Looking forward to experiencing what this technique can do for me.
-Yvonne Y.

Reviews at Essence Chiropractic | (519) 742-5440