About Us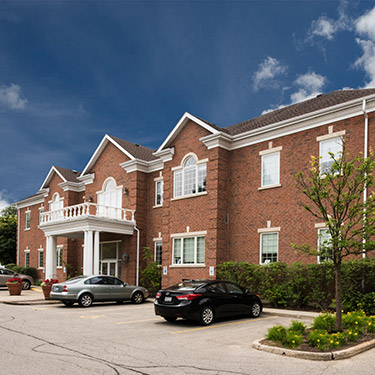 Dr. Lisa Simpson McQuarrie graduated as a chiropractor in 1998. Two years later, she joined the Waterloo community and opened Essence Chiropractic. As our name suggests, we want you to rediscover the essence of yourself. Too often, our patients come in and say they don't feel like themselves anymore. They're overwhelmed by stress, anxiety and pain. We want to help you get back to being the best version of yourself!
We're located right in the downtown area. University students find us easily accessible from the University of Waterloo and Wilfrid Laurier University. There is plenty of parking on-site, making us a convenient stop during your day.
Boosting Your Brain Function
At our family practice, we welcome everyone, from infants to adults. Most of our patients are professionals, moms with families, and students – all of whom are stressed! After they get such great results they refer their family and friends.
With our techniques, we seek to improve the function of your brain. When your brain and in turn, your nervous system, can work at their highest level, your body can heal. If you come to us in pain, we understand that you'd like to live without discomfort. By focusing on improving brain function, we can help you adapt and better respond to stress.
Get Equipped to Better Handle Life's Stresses
The patients Dr. Lisa has seen over the years are a diverse group of people. One woman had difficulty walking and experienced numbness all over her body. She was later diagnosed with multiple sclerosis. Although Chiropractors don't treat MS, this patient reported her body was functioning better and that her life enjoyment and hope had returned.
Another man said that he felt like his stress levels had decreased and his focus has improved. Though he came in originally to get help with his low back, enhancing his nervous system had other, far-reaching effects.
MEET DR. LISA »
Get Started Today
We seek to create long-lasting, sustainable health care. Contact us today to schedule your initial consultation! We'll discuss what we may be able to do to help you cope with the stresses in your life.

About Essence Chiropractic | (519) 742-5440